Commercial and Industrial Asset Appraisal Services
As a business goes through various stages, the Business Manager periodically needs to know the Market Value of their Machinery and Equipment.
Common purposes for appraisals include: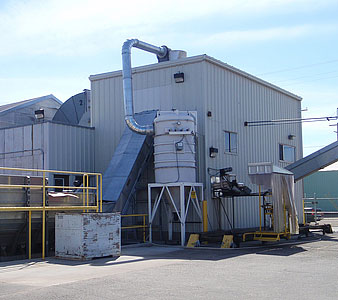 Financing
Changing ownership
Partnership, sale, purchase
Allocation of purchase price
Property tax allocation
Stock ownership plans
The inherent problem is that there are different approaches to Market Value. Book Value (based on original cost) of assets has little relation to current Market Value in Place (which assumes continued current use) or Liquidation Value (asset pricing based on immediate disposal).
Your assets must be appraised according to your current needs. Using the wrong definition of value can mean a big financial difference in the management of your operation. A professional appraisal assures that you establish the type of value required that allows you to make informed business decisions.

Methods of Valuing
Three approaches to value are tested:
Comparable Sales
Income Approach
Cost Approach
The Comparable Sales approach utilizes equipment cost studies of sales of similar equipment throughout the region. These studies are often published as "Blue Book" values and are checked against known local sales. We determine the most likely selling price considering all conditions known by both parties prior to a sale.
The Income Approach computes the value of a machine or group of machines, based on the amount of income it can produce. This is suitable for some "State of the Art" installations.
When there is not enough data available to use the previous methods, the Cost Approach is used. When using the Cost Approach, the appraiser first determines the present installed replacement value of an asset.
From this base value, various depreciations are deducted to arrive at Market Value:
Physical Depreciation – wear and tear reflecting maintenance, age and amount of use.
Functional Depreciation – a measurement of depreciation reflecting the loss in value based on production or function of the appraised unit as compared to similar modern units.
Economic Depreciation – loss in value due to conditions beyond control, or outside forces separate from the appraised asset.
Resultant Value
Only a professional, independent analysis can produce accurate values to meet your needs.
By applying the methods listed, our appraisers can value all types of Machinery and Equipment assets.
Valuations Northwest, Inc. does not appraise Real Estate, however we maintain an excellent business relationship with Real Estate Appraisal firms. We can provide those appraisers with machinery and equipment data for inclusion with their reports, or produce a stand-alone report – whichever best fits your situation.
Types of Clients Served
Asphalt Plants
Bakeries
Bowling Alleys
Canneries
Chemical Mfg
Cold Storage
Concrete Plants
Dairies
Electric Generating
Electronic Mfg
Fabrication Plants
Feed & Seed Mills
Fertilizer Plants
Fire Stations
Fish Processing
Foundries
Fruit Processing
Grain Elevators
Hospitals / Medical Offices
Hotels / Motels / Resorts
Laminated Beam Plants
Meat Processing
Medical Offices
Offices
Packaging Plants
Paint Mfg
Paper Mills
Plywood
Wood Working
Poultry Processing
Restaurants
Sawmills
Schools & Colleges
Sewage Treatment
Theaters
Vegetable Processing
Water Treatment